The Gujral Foundation presented a performance by Inder Salim titled An Articulation in Architecture at 24 Jor Bagh in 2014.
The artist added fluid lines to the straight and angular architectural structure (made by Zuleikha Chaudhuri), pulling large amounts of black and white fabric through the structure, interspersed with poems inspired by architecture. The multi layered deconstruction and comment on architecture and its sensorial consequences made this astute performance mesmerizing.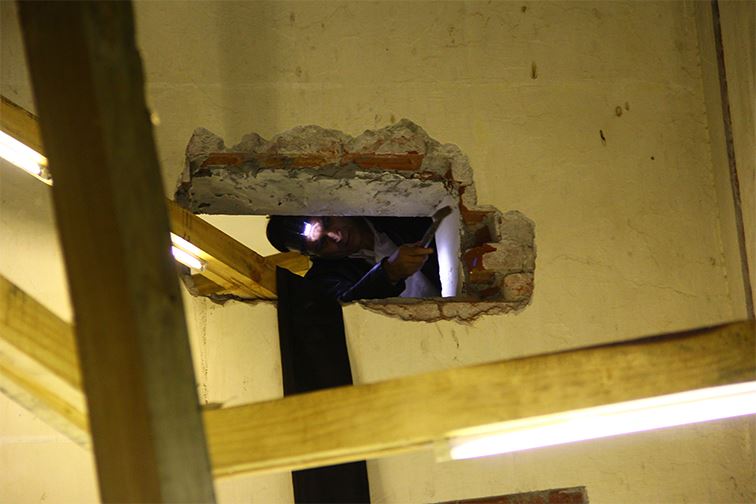 The artist stepped in with a 1000 black and white fabric , traces of earlier experiments greeted him in no lesser way than the ongoing Zulaikha's crisscrossing of lines in wood across the building. How the spaces overwhelm the body in an empty building intrigued the artist endlessly. He stapled his poem pieces in black and white about Architecture on the fabric randomly throughout the 1000 meter length inside the building . He pulled one end of the fabric from outside and paused to read the arriving text, and then pulled again and read another poem piece which arrived untimely, and then again.... till the entire concept of architectural space was out.