Shadow Scenes
The Gujral Foundation was pleased to support the third edition of interdisciplinary arts festival COLOMBOSCOPE, curated by Natasha Ginwala and Menika Van Der Poorten, which was held at different historical venues and cultural spaces in Colombo from 21st to 30th August 2015.
For the third edition of the festival the exhibition 'Shadow Scenes' featured 41 contributors from local and international visual art practises that converged into a range of mediums from painting, installation, sound, to photography, film and performance.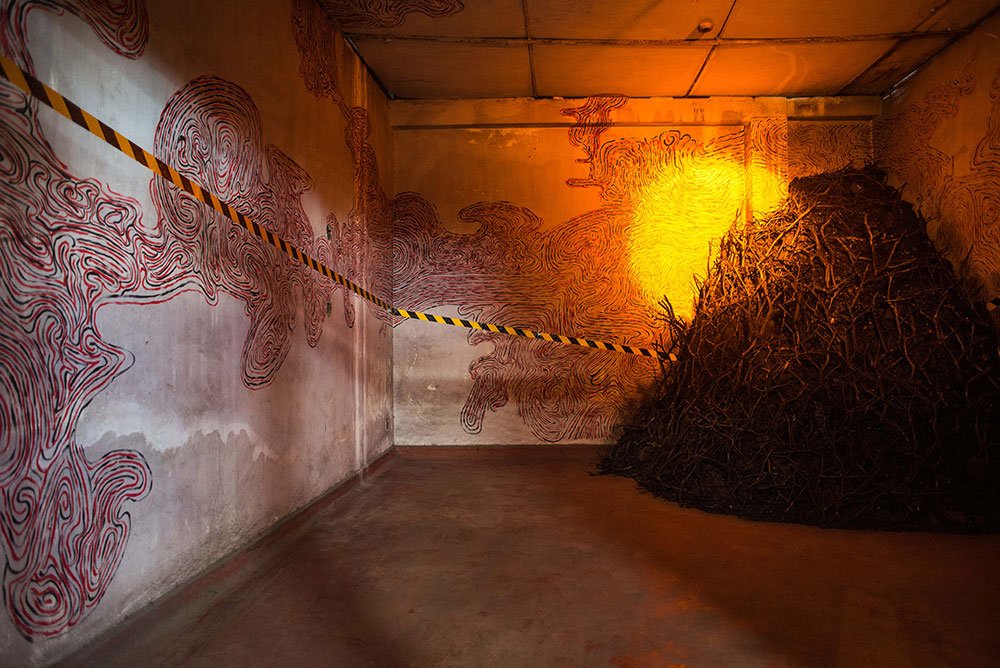 The curatorial approach commenced from narratives and textures of historical experience that have characterised the Rio complex in Slave Island (Komnannya Veediya), an erstwhile hotel and cinema in the centre of Colombo's commercial district, since its inception in the mid-1960s. Rising from the shadows of the Black July riots of 1983, that culminated into decades of Civil War, the Rio has remained a 'living ruin' and a time capsule within the city's consciousness.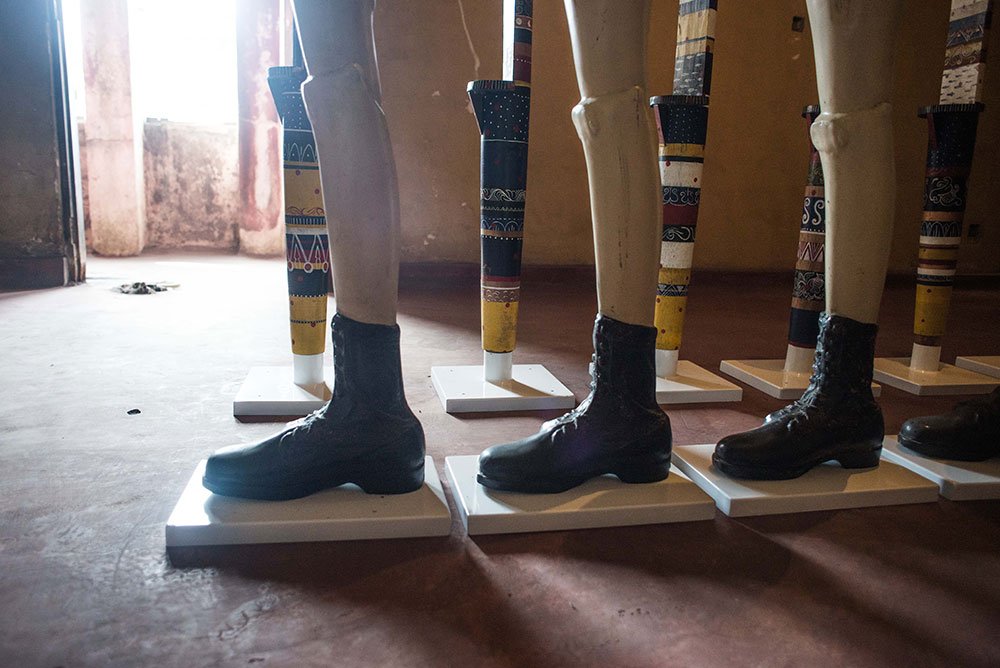 This exhibition presented works in a range of mediums across the 7-storey building charting an atmosphere foregrounding aspects of urbanization, colonial legacy, cultural identity and communal memory, while undertaking a cinematic reading of modernity as a resonant field of violence. Endemic politics across the North-South axis of this island and the world at large were actively re-considered within the framework of Shadow Scenes as an organic and temporary architecture of ideas and possibility.