The Gujral Foundation was delighted to present an in-situ installation by multi-disciplinary artist Remen Chopra W. Van Der Vaart titled 'Memory's Cut: Its Deep Embrace', curated by Feroze Gujral, at the Musée National des Arts Asiatiques - Guimet from 20 October 2020 - January 2021.
Chopra W. Van Der Vaart's work was a unique assemblage of intimate moments, poetry, and personal objects that were passed on matrilineally, from one generation to the other. She explored the cartography of memory and how non-linear narratives are fabricated out of scattered fragments. The artist recalled family stories of Tehran, Rawalpindi, and Shimla, as narrated to her by her grandmother. Chopra W. Van Der Vaart mapped the history of these spaces using multi-layered artworks that interwove real and endorsed time.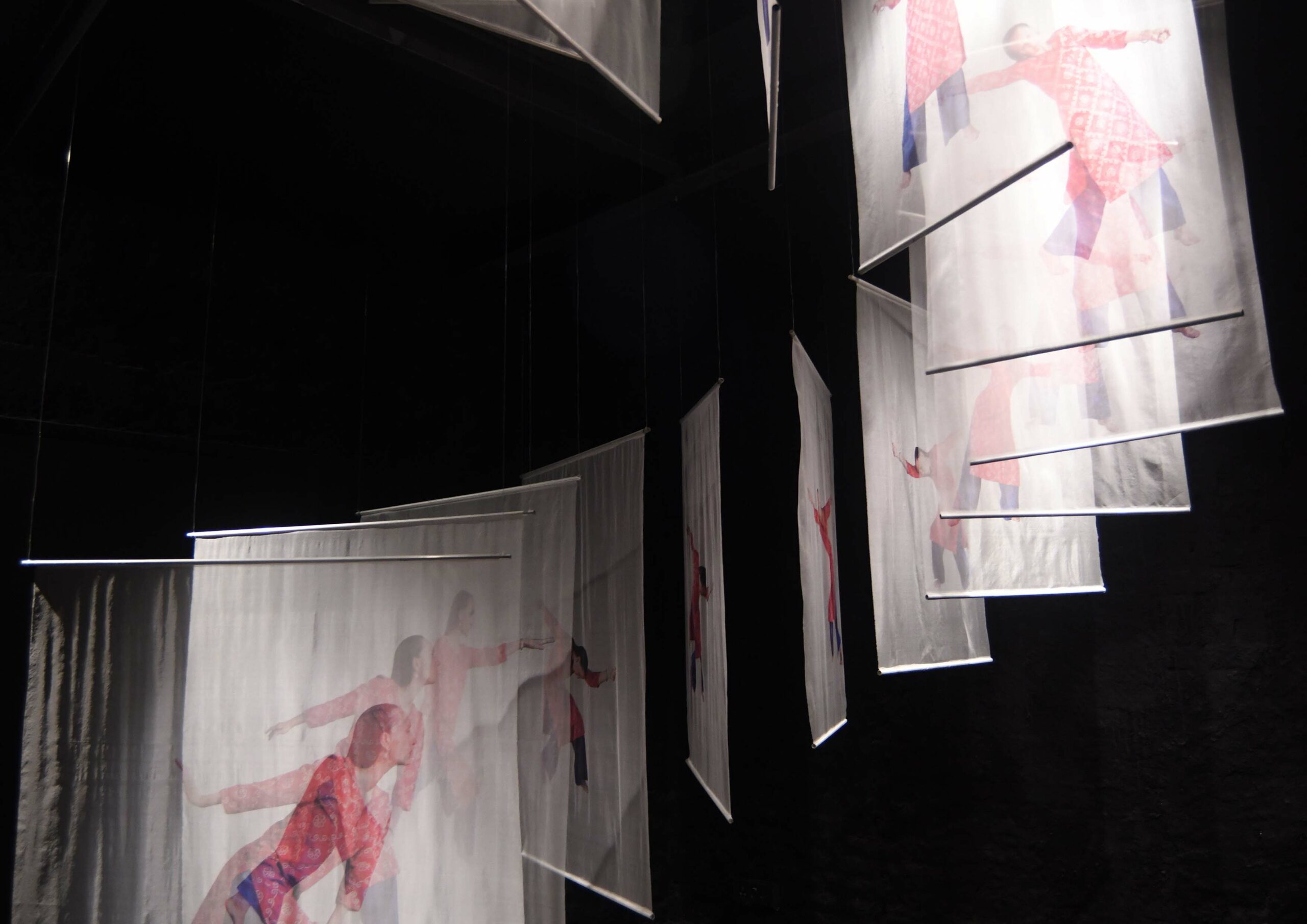 Chopra W. Van Der Vaart transformed the 'Rotonda' at Musée Guimet into a personal space that encapsulated collective memories of home through many generations. In the artist's work, home serves as the leitmotiv in one's history, identity, and sense of belonging. The structure that houses us becomes a reflection of our personal, ideological, and cultural pasts. Objects make a home and our memories are contained in those objects.
The artist is inspired by architecture and constructs complex monochromatic, performance-based montages that draw significantly from the aesthetics of theatre. She meticulously layers photographs and drawings with glass or mulmul, which capture a fleeting moment in time. The figures are staged, sometimes in transition, evoking a sense of mystery as well as nostalgia.