State of Indigo
STATE OF INDIGO ILLUMINATED THE DARK HISTORY OF INDIGO FARMING, A PROCESS THAT WAS EMOTIONALLY ENTWINED WITH BOTH THE COUNTRY'S PRESENT AND THE TYRANNY OF ITS COLONIAL PAST.
The Gujral Foundation presented the Indian pavilion at the London Design Biennale at Somerset House in 2018.
The Indian pavilion explored the emotional charge of indigo, a natural colour created from the indigofera plant, which has become synonymous with India's identity. "This rare and refulgent pigment was used to dye fabric, repel insects, treat ailments, disinfect, ward off spirits and even to decorate an entire city," said curator Priya Khanchandani. But it also became inextricably linked with colonial trade and slavery. "It was once said that no indigo box dispatched to England was without a smear of blood," she added. The use of indigo has hence become a symbol of India's emotional plight, representing "a process of catharsis for a nation whose invisible histories are being unravelled".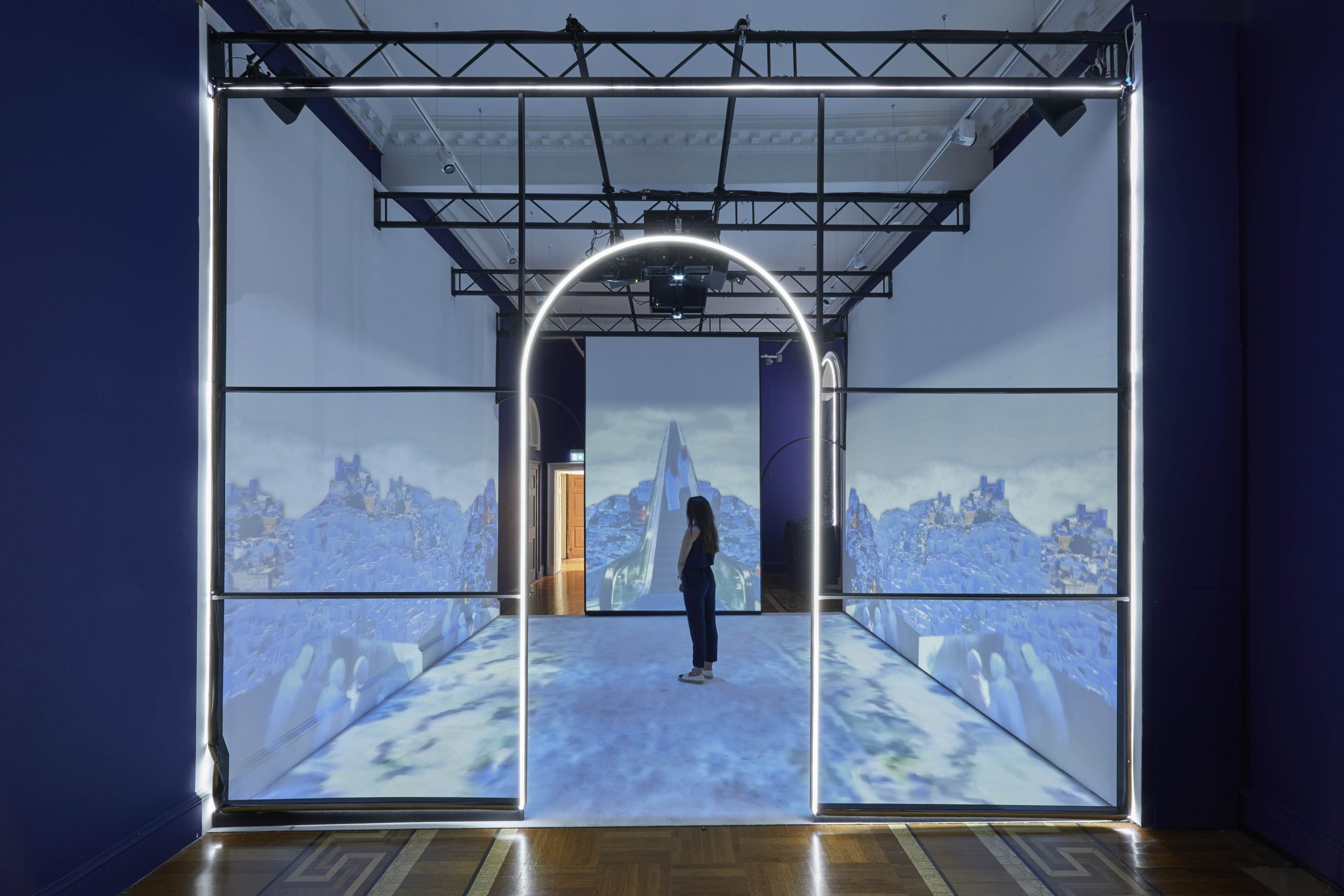 The installation took visitors to the labour-intensive setting of the indigo farms where workers are forced to make natural indigo dye. A set of projected images virtually placed visitors in the trough where indigo leaves were crushed during the process of creating dye. Contemporary objects imbued with indigo's sensuality extended its visual presence. Sounds amplified the questions of labour and mechanisation, and the diffused smell of indigo – earthy and pungent – enhanced the visceral earthiness of the space. "Witnessing the farmers' rhythmic, mechanical movements, immersed in a cacophony of indigo, will make visitors complicit in their plight," said Feroz Gujral, Artistic Director of the Gujral Foundation.
Although it took its cue from the past, the Indian pavilion reached out to the present. Indigo has been democratised in the everyday, from its use in denim to the glow of television blue. "Indigo is the powerful and poignant pigment," said Gujral "that has woven its way into the conscious relevance of India's emotions, design, craft, consumption and national identity."