Vadehra Art Gallery in association with the Gujral Foundation & Outset India invited Yoko Ono to India in January 2012.
"Wish Trees in India", Yoko Ono's public space project supported by the Gujral Foundation in association with Outset India was inspired by Ms. Ono's childhood experience in Japan of visiting a temple where she would write a wish on a piece of paper and attach it to a tree branch. The work had resonance with Indian audiences as it is a common practice here as well to make wishes (the Hindi word mannat) on trees and at religious shrines. The Wish Trees were on display at more than 20 public spaces across Delhi and NCR.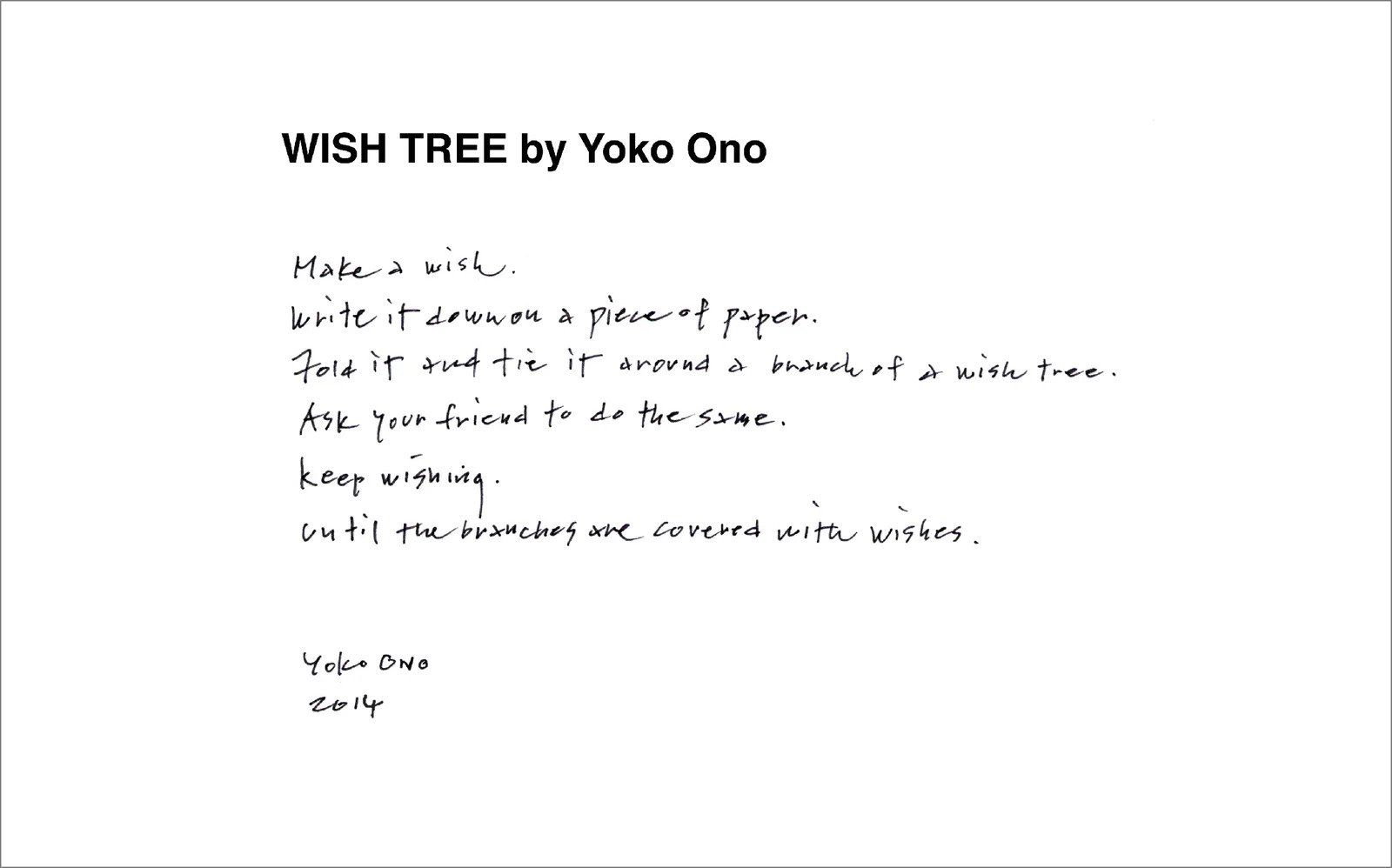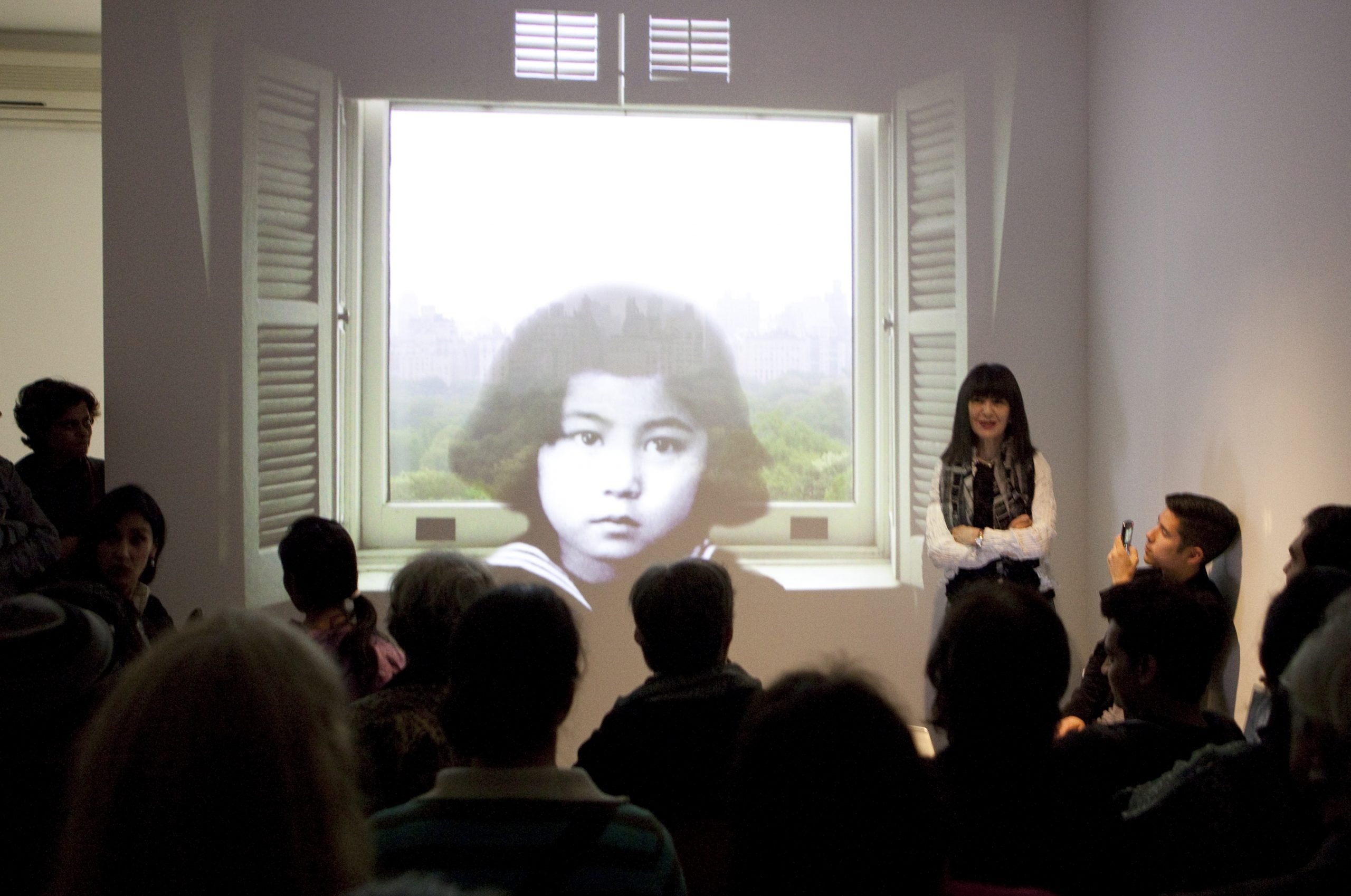 The 'Wish Tree' is a tribute to Yoko Ono's campaign for world peace. The tree attracted a steady stream of visitors at the Museum of Modern Art in New York, when it as shown in 2010. They wrote their dreams, hopes and prayers on paper tags and attach them to the slender branches.