The Gujral Foundation as the founder patron, has facilitated the lease of 'Aspinwall' and 'Cabral Yard' as prime locations of Kochi-Muziris Biennale (KMB) since the Biennale's inception 2012. KMB has been recognised as the largest of this kind in South Asia.
The third edition of the Kochi-Muziris Biennale Titled 'Forming in the pupil of an eye' was curated by Sudharshan Shetty. The Biennale ran for a 108 days from 12th December 2016 - 29th March 2017. The biennale consisted of a main exhibition supported by an ancillary programme of talks and seminars; the Students' Biennale; the Art By Children exhibition; and workshops, film screenings and music sessions.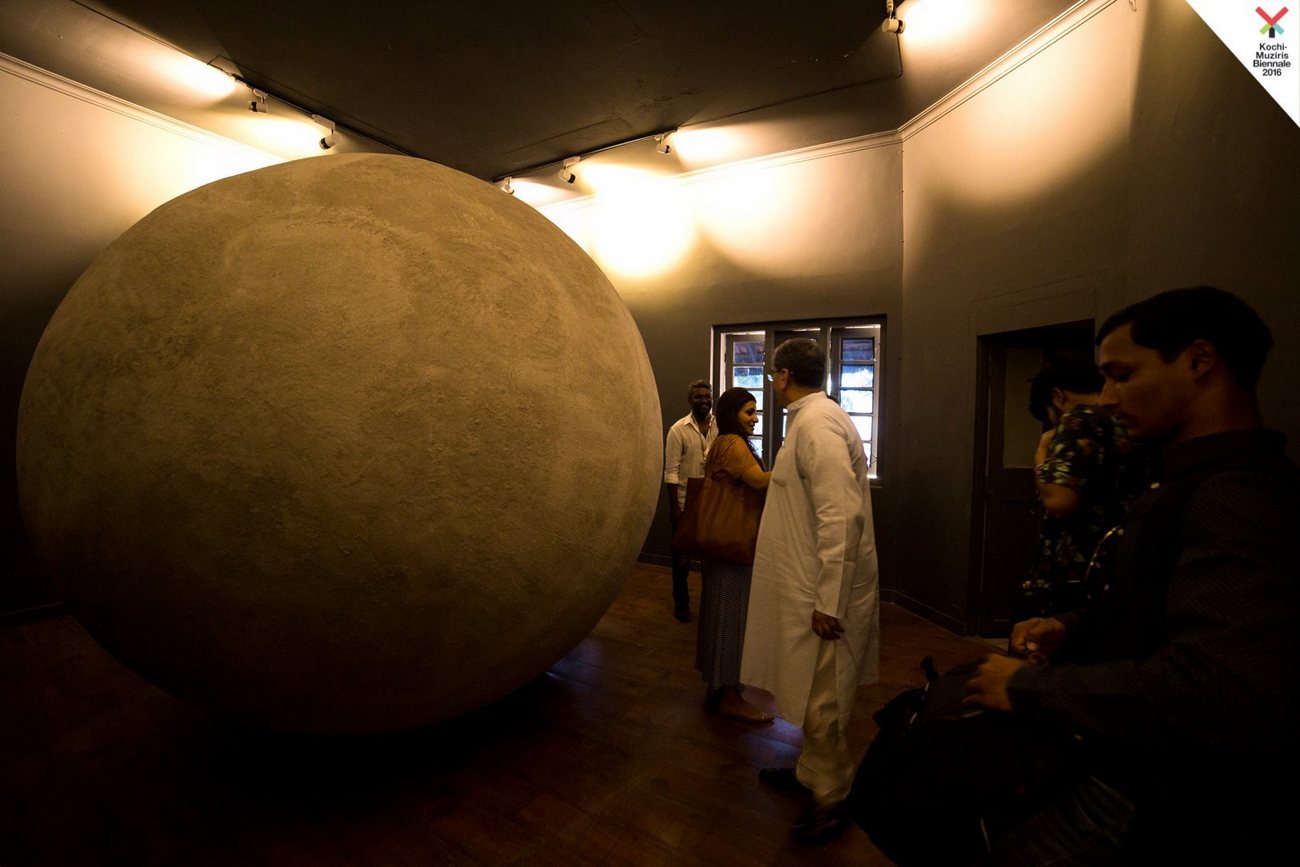 The curatorial emphasis were concepts of streams flowing, converging and diverging, with curator Sudarshan Shetty drawing from accounts of India as the "land of seven rivers". KMB 2016 questioned traditional boundaries that categorised the various disciplines of artistic expression by including not only visual artists but also poets, musicians and performance professionals from diverse cultural and artistic traditions.