STUDIO 24, an experimental micro-residency at 24 Jor Bagh, kicked off the first iteration with emerging artist Raj Jariwala, in association with Shrine Empire Gallery. The artist worked with the space on site for two weeks and the open studio was on 19-20 July, 3 – 7pm.
The visitors stepped into Raj's practice exploring processes of producing and consuming information. The artist looked closely at the accuracy, relevance, and abstraction of structures such as cartography and numerical systems through drawing and video.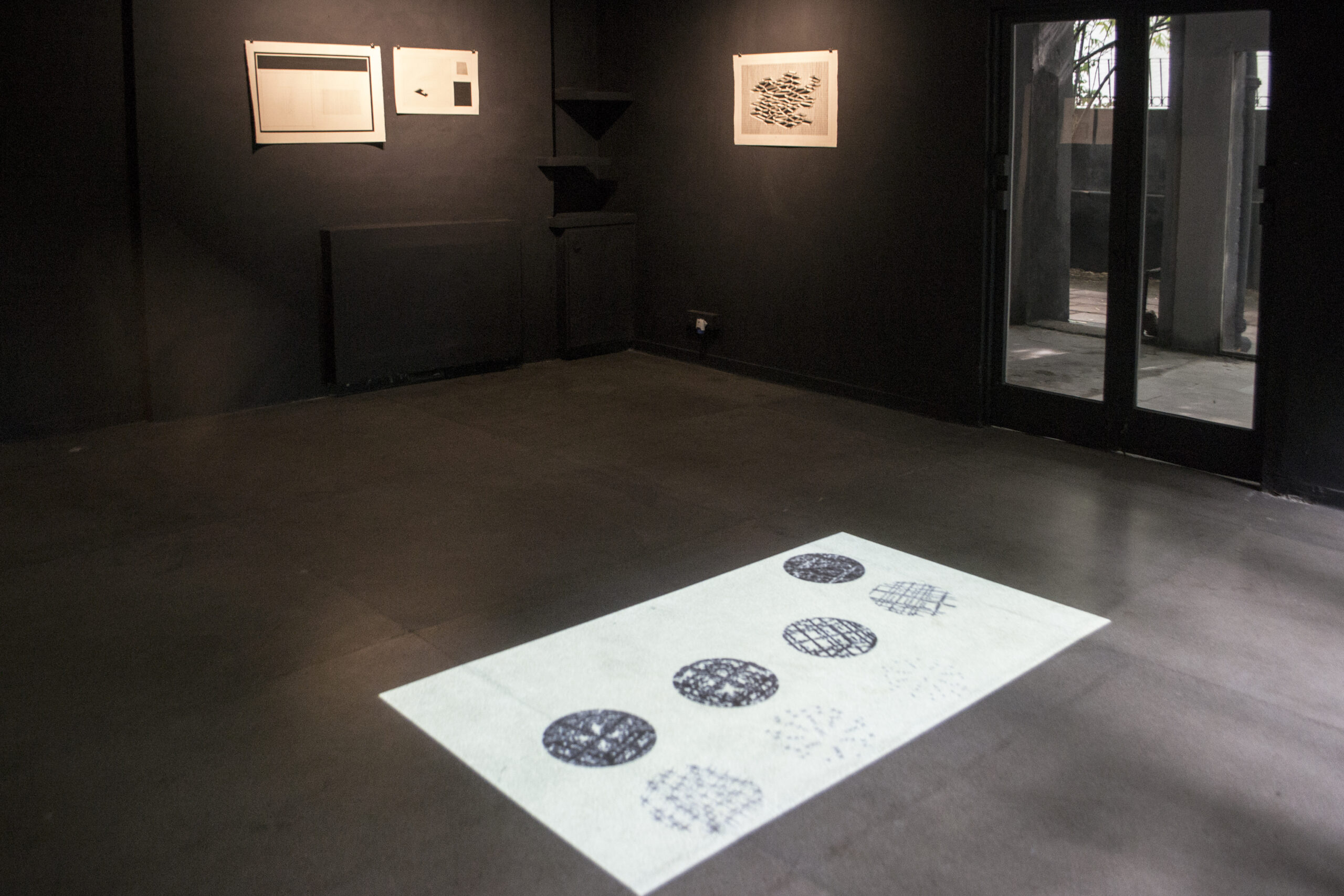 Raj Jariwala (b.1993, Surat, Gujarat) did his BFA from Surat School of Fine Arts, Surat (2011-2015) and MFA from Shiv Nadar University, Greater Noida (2015-2017). As part of his practice and research he is interested in analyzing the process of map-making from an objective, outsider point of view. It is an attempt to understand and explore the nuances of cartography and what goes into it. The artist's work observes that there exists a distancing between the information received as an outsider and reality encountered as an insider. Raj Jariwala's work is concerned with data and its interpretation in various contexts. In the information age where data can be empirical, testimonial or generated by (un)verified sources vis-a-vis social media and news outlets, our perception of history, society and politics lies at an ambiguous point of confluence of all sources. He was an artist in residence at Space Studios in Baroda. He was part of 'Here be Dragons and other Coded Landscape' , a group show curated by Meera Menezes at Sakshi Art Gallery and 'Lapses II', curated by Anushka Rajendran at Sakshi Art Gallery.