The Gujral Foundation supported Hemali's Bhuta's exhibition titled 'The Column in Transit & The Wall Piece' at Mumbai Art Room. The exhibition was on display from 7th December 2012 – 26th January 2013.
Hemali Bhuta's architectural intervention directly confronted the viewer, charging the entire space with its solid presence, its raw edge, its size and placement. To the casual onlooker, it may have looked more like a leftover crumbling wall than a new contemporary sculptural installation that has just been built and carved.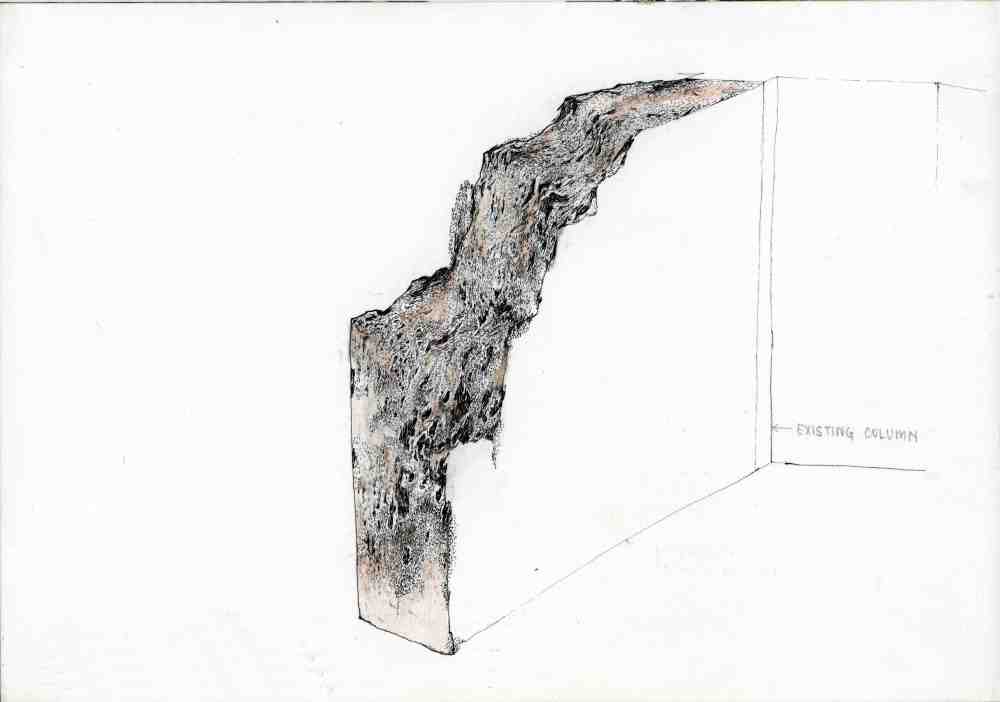 The work took its cues from the history of the room, jutting out from the place at the back of the gallery where there is a vestigial structural column. The installation, made of local silica sand, faced with painted plaster of paris, further referred to two more stories–that this room had a large termite nest at one point, and that it was initially a functioning two-car garage for the upstairs apartments.
Bhuta works with abstract forms familiar from international sculptural traditions, and imbues them with meanings that are specific, local, and rooted. She has written, "this work intended to unveil the decay caused within the wall/ column and in turn the structure/ foundation, thus exposing the vulnerability, fragility and the temporality of all."